Mission Partner Update - The Costa Family - April, 2023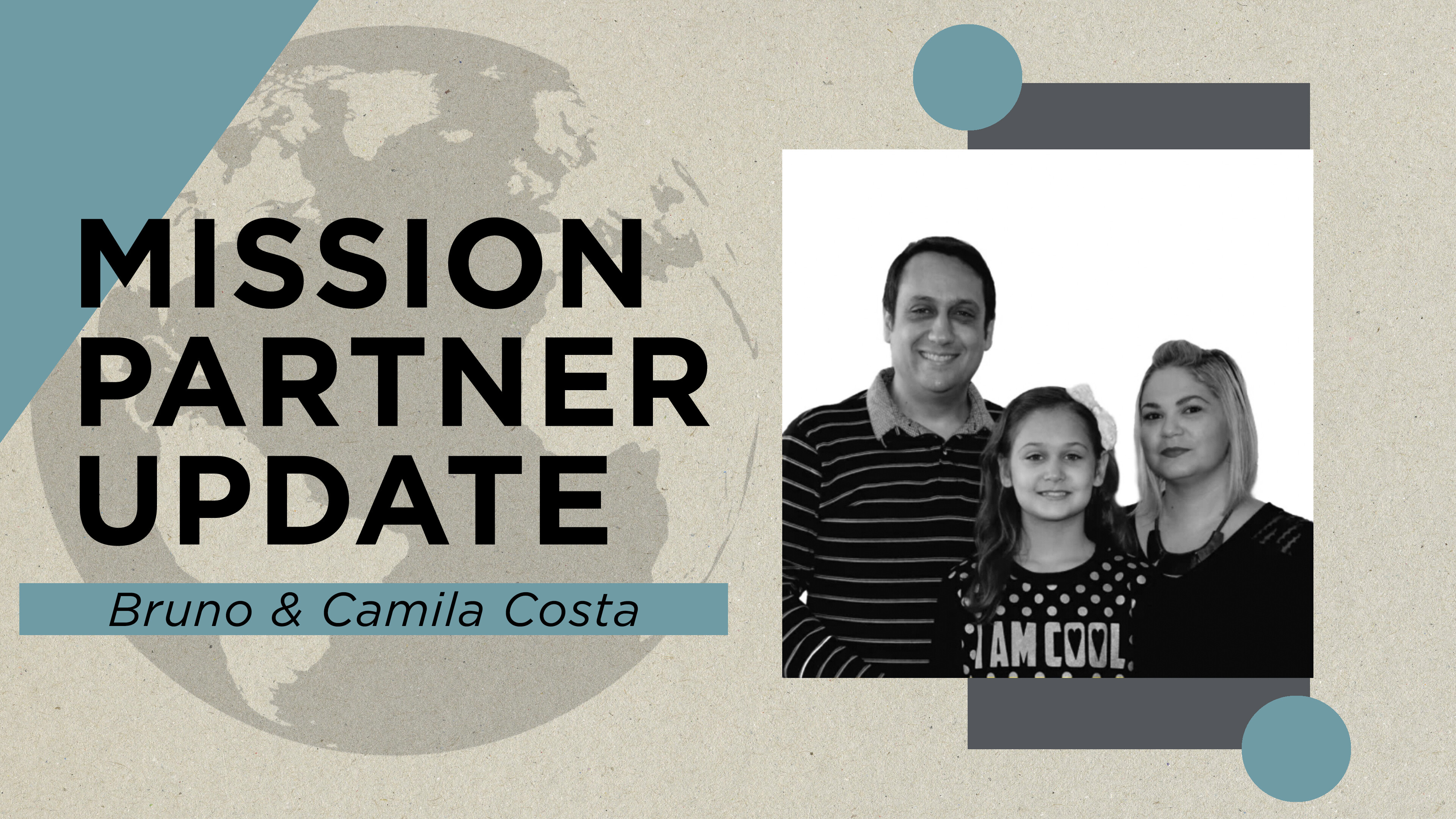 Hello, dear American family in Christ! Greetings from Brazil! We thank God for all that He has been doing through our lives, where many are being reached with the Good News of Salvation. See below some of the Lord's work in our country!
JUVENILE PRISONS & DRUG RECOVERY HOMES

We started 2023 with meetings in juvenile prisons and drug recovery homes. Since the schools are off in January, we work mostly in those places. That's a tremendous mission field where many are looking for hope and a new life, and, as we know, the Gospel is the only one answer to that expectation.
The groups to whom we preach are always very open. We see how they easily receive the Gospel. We know that only God can restore their lives and their family relationships.
Please, pray for these people, for God to open their eyes to the incredible life He has for them, and for them to fully understand that He is the only way for peace, love, hope, and forgiveness (just like the sketch board message that many of you know very well!)
SCHOOLS

At the beginning of February, as soon as the schools reopened, we visited them to set up meetings. We always praise the Lord for the open doors at our schools for the Gospel.
When we visit them to set meetings, we show all the references of other schools where we have worked before (at each of those schools, we request them to complete a reference form through which they evaluate and comment on our work). After a good conversation with the principal, a meeting is set!
Of course, some say no, unfortunately. In many schools, we can see clearly how the principals are seeking help, and see in our ministry a good opportunity for partnership to help them overcome their current challenges.
There are many beautiful stories of students who have been touched while hearing the Good News. After one of our messages, a student said that she was praying for a strategy to share the Gospel in her school because she was feeling how it was needed there.
Therefore, when she saw our presentation, she understood that it was the answer to her prayer! Many times, we see students in tears while we are sharing the Gospel. The impact of the Word of God is immeasurable!
In one school we visited, the principal and his coordinator were very grateful for our work. It was in a very needy region of Campinas/SP, where they live in the midst of several problems.
It was wonderful to see how significant it was to the directors the time we worked there. The school did not have a larger space for us to do our program, as the schools usually have.
Therefore, we split our team into two rooms and worked simultaneously. We reached the entire school (morning, afternoon, and evening) in a total of three days.
May the Lord's blessing be upon the directors of this school, who have been working so hard to make a difference in the lives of their students. May the Lord continue to use us in this vast and precious mission field of our public schools!
CHURCHES

Going to churches to promote missions is part of work, too. Many times, we are invited by churches to preach with the goal to get them involved in local and global missions. We thank God for these opportunities. May the Lord "send out workers into his harvest field"! (Matthew 9:38).
BE AMAZING MINISTRIES

In March, Camila and her team finished the new version of the Be Amazing Bible Study Book. It was hard work that lasted for more than eight months. This new version contains some adaptations to our culture.
Praise the Lord as this project is concluded! Further, they made the first "The Amazing Home" project of 2023 in March as well. It was a tremendous blessing - many were really touched by God! It is wonderful to see how the Lord has been using this ministry to bless many women! To Him be the Glory!
FIELD VISIT TO BOLIVIA

At the end of April, I (Bruno) will be going to Bolivia for a field visit to Robson & family and his team. God is doing an incredible work there! In partnership with local churches and church planters, we will work in Indian villages. Please, pray for a fruitful trip in the mission fields of Bolivia!

MISSION TRIP TO AMAZON

From June 3-10, we will be receiving an American team to work in the Amazon with the people called Ribeirinhos, who live at the banks of the rivers. They are one of the least evangelized groups of Brazil. Just like we did last year, we will have a medical team that will provide assistance to the locals while the rest of the team will do evangelism in the villages helping local churches. The medical assistance in these areas is greatly needed. The local churches are small and need a lot of help. May the Lord do His great deeds again through this team!
MISSION CONTROL PROJECT

After a long time of prayer, we want to share with you our new project, which is our Mission Headquarters for WP Brazil! It is a big step of faith. Attached to this newsletter, you will find a brochure that shows in detail what this project means. So, please, read it and pray with us for this miracle! Let us know if you have any questions. Thank you very much for spending your precious time reading our newsletter!
Also, thanks so very much for your precious partnership through which we form the "Body of Christ", working for the advancement of the God's Kingdom!

In His Amazing Grace,
Bruno, Camila, and Mariana
PRAISE
* For your faithful prayers and support
* For the great local ministry that He has been always giving us
* For the amazing provision for ministry needs we shared in our last newsletter
* For the work of Be Amazing Brazil
PRAYER REQUESTS
* For the people we have been reaching in our programs
* For the field visit to Bolivia
* For the Mission Trip to Amazon
* For the Mission Control Project