Mission Partner Update - Susie and Dave Pridemore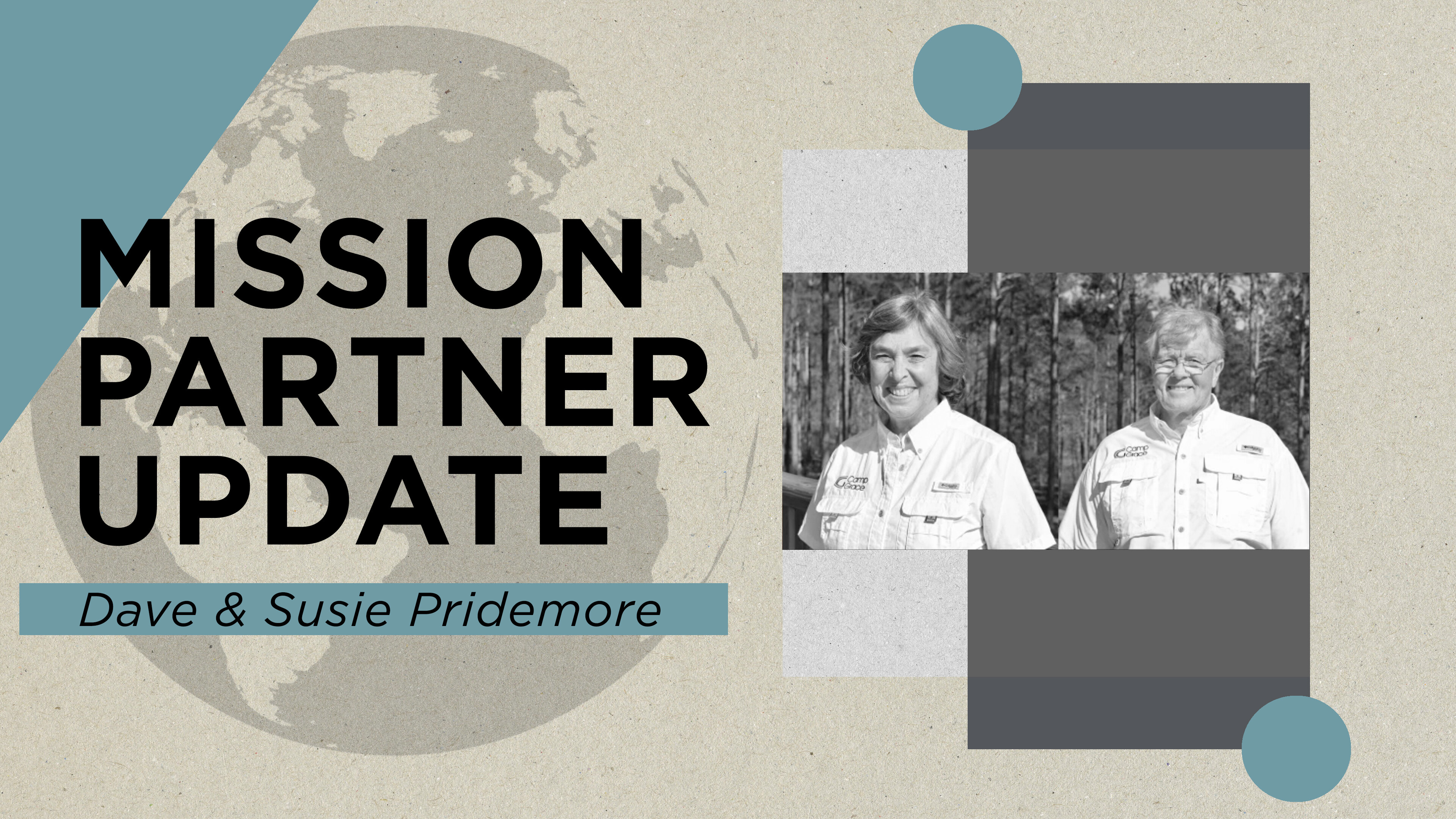 March was such a busy month. We ended with a really great golf tournament at The Manor in Alpharetta. We had 120 foursomes. Everyone seemed to have wonderful time. The weather was beautiful. We raised close to $65000.00, which means we surpassed our goal of sponsoring 165 kids to camp from the golf tournament. This will support just under 180 kids to camp. Thanks to everyone who participated.
Hardy Plank came out and installed hardy plank on two sides of the hall that had been damaged from the sun. They will come back in a few weeks and do that same thing to the sides of the Bunkhouse that were damaged from the sun. This is the a wonderful blessing. As you know hardy plank won't be affected by the sun like wood is.
Our hiring is still going on. We have hired a great group of counselors for the summer but we still need more. We need about 8 more guy counselors and 5 more girl counselors. Please pray that God lifts the rest of our summer team right way. He has never let us down and we know He won't let us down this summer. Please share with us anyone you know would make a great counselor for the summer. This is a paid position and is a great experience.
Our retreats are growing and truly helping to pay our bills. We continue to get great reviews from every group and most are immediately rescheduling for next year as they leave.
Hope For the Heart of Georgia revival was a huge success. We ended up taking the reigns for the Friday night fun portion of the revival for the youth. We had food, blow-ups, and a concert with Willie Moore Jr., Bizzle, One K Phew, Mac Powell and Lil Mike. About 200 came to Christ that night.
Our family is doing great. But as you all know, Spring is a busy time. There are baseball games and basketball games everywhere. We are having trouble keeping up with them all We all got a chance to get away for a few days to Anna Maria together. Island for spring break. We are having a great time. We love doing things together. We did miss the college grandkids though. Their spring break was different from ours.
We appreciate your prayers so much. Please continue to pray for our final hires for summer staff. Also continue to pray for more people to step up to sponsor kids to camp. It costs us $360 for a person to come to camp. Pray for the health of all of our staff and family members. It seems that Satan loves to attack our health during camp. Thank you also for your continued financial support. We also want you to remember that we are praying for you and your families too. We are all in this ministry together. We pray that God will continue to watch over you and bless you and your families.
We love and appreciate you. In God's love and grace,
Dave and Susie Pridemore