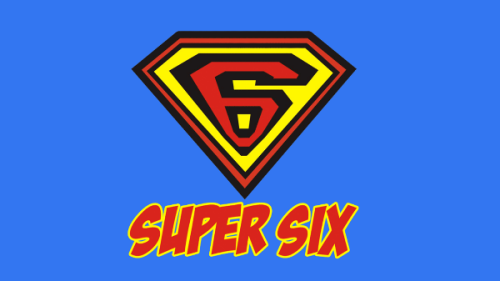 Welcome, parents of rising 6th graders!
Check out the events below and sign up your student today!
Super Six Weekend
August 4th and 5th in the Student Center
6 - 8 pm each night (not an overnight retreat)
An experience just for sixth graders! They will have dinner, play incredible games, worship, and hear from Pastor Josh and the Student Ministry Team.
Registration is open! Complete your child's registration below.
Super Six Weekend Registration
Can't make it to Super Six Weekend? Please complete the Small Group Form so we can get you connected to a Sunday Small Group. Groups will begin Sunday, August 6th.
Frequently Asked Questions
When is my student's first Sunday in Student Ministry as a sixth-grader?
Your student will be part of Fellowship Kids through the summer. Orientation to Student Ministry for rising 6th graders is Super Six Weekend (see information above).
August 6th is Promotion Sunday and will be your student's first day in Student Ministry.
What are Small Groups?
Small Groups are a vital part of Student Ministry. In a large ministry, they are an intimate place where students can be truly known, connecting with God's Word and other students while building a strong relationship with Jesus. Groups meet during the 11:00 program and consist of a caring leader along with other students of the same gender and grade. Small Groups will be established during Super Six Weekend. If your student can't make it to the weekend please have them complete the Small Group Form by August 5th.
What

events are offered?

Beginning in August, sixth graders are eligible to attend all Student Ministry events including Wednesday night discipleship, retreats, mission trips, and more.
What topics are taught?
Every week students will hear a Bible-centered message from Pastor Josh and members of our Teaching Team. We cover a broad range of topics including how to have an abiding relationship with Jesus, spiritual disciplines, leadership, and more. We keep you up to date with our Current Series through our Parent Cues and weekly newsletter. Visit our webpage to learn about our current teaching series and subscribe to our newsletter.
Can I volunteer?
Yes! We have a number of places where parents can volunteer. The best way to serve our students is by leading a Small Group. If you're interested you can apply online.