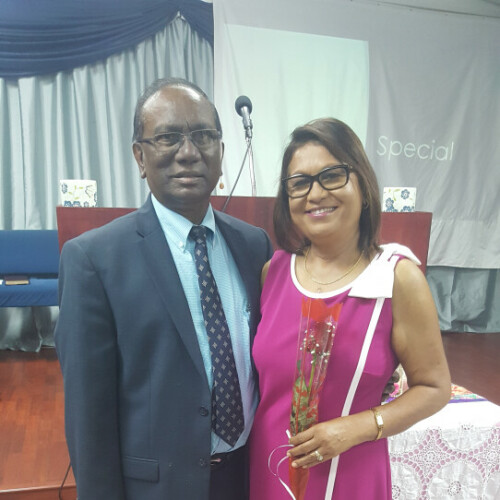 Solid Rock Ministries is reaching and discipling souls for Christ mainly among the Hindus in Trinidad. At the Trinidad Bible Institute and Solid Rock Theological Seminary, they train men and women for full-time ministry. They have planted several churches in Trinidad.
how you can pray for Birbal and Annette
- Please pray for the Boodram family to continue in good health, to remain faithful to our Lord and Savior Jesus Christ, and to be secure in financial needs.
- Please pray for all their ministries to continue to reach souls for Christ and disciple them, while raising funds to complete their new facilities.