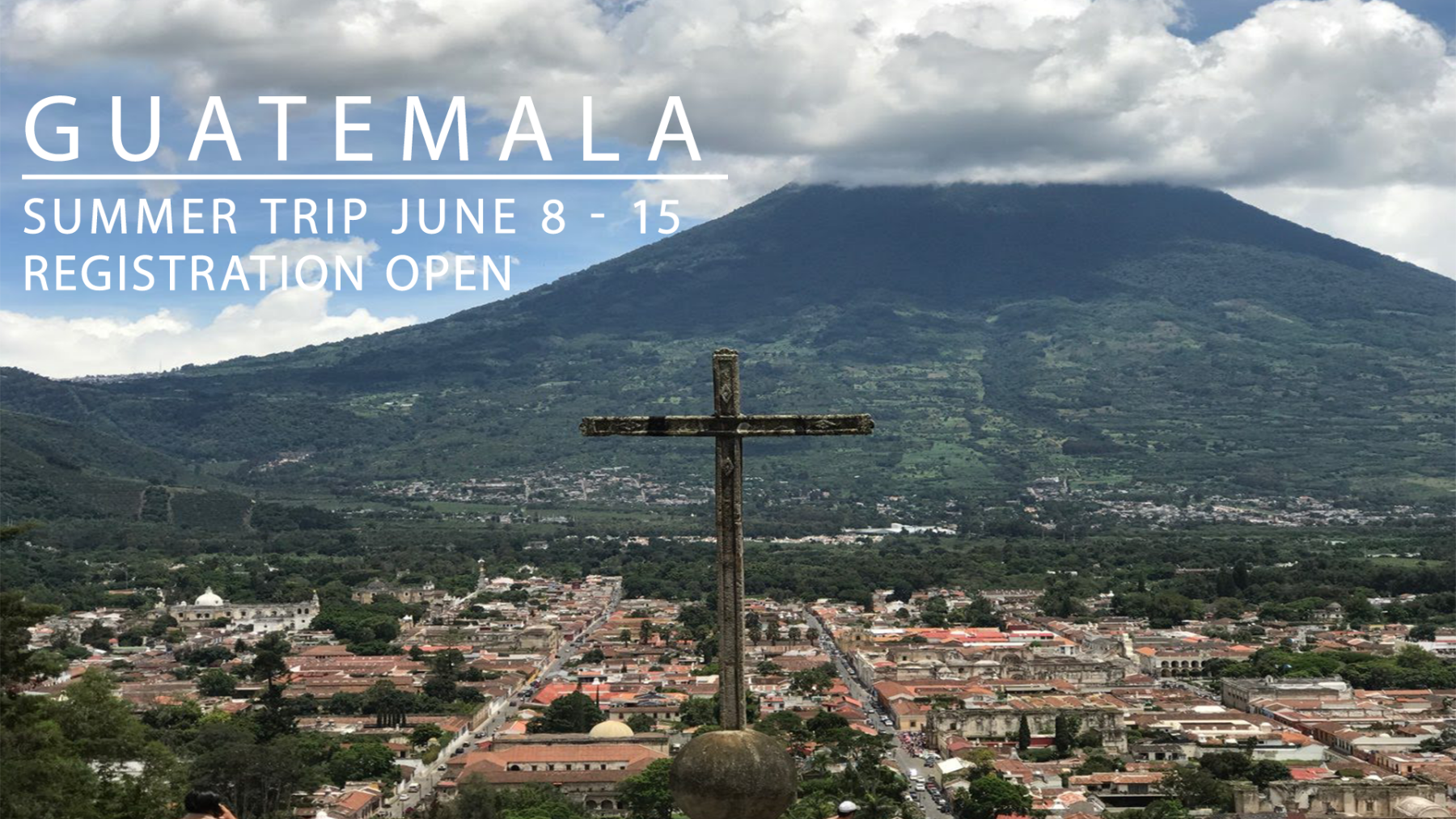 Sunday, December 05, 2021
,
12:45 PM - 1:15 PM
Location: Student Center, Fellowship Bible Church, 480 W Crossville Road, Roswell, GA US 30075
Group: Student Ministry
Student Ministry (6th - 12th grades) is planning a trip to Guatemala in June 2022. Interested students (and their parents) please join the Student Ministry Team for a short informational meeting on December 5, 2021, in the Student Center immediately following the 11:00 am service (approximately 12:45 pm). No RSVP is required.
Team applications are now open online. You can apply for either the Middle School Team or High School Team below. Please complete the team application that coincides with your current 2021-22 grade.