Baptism Class
All Church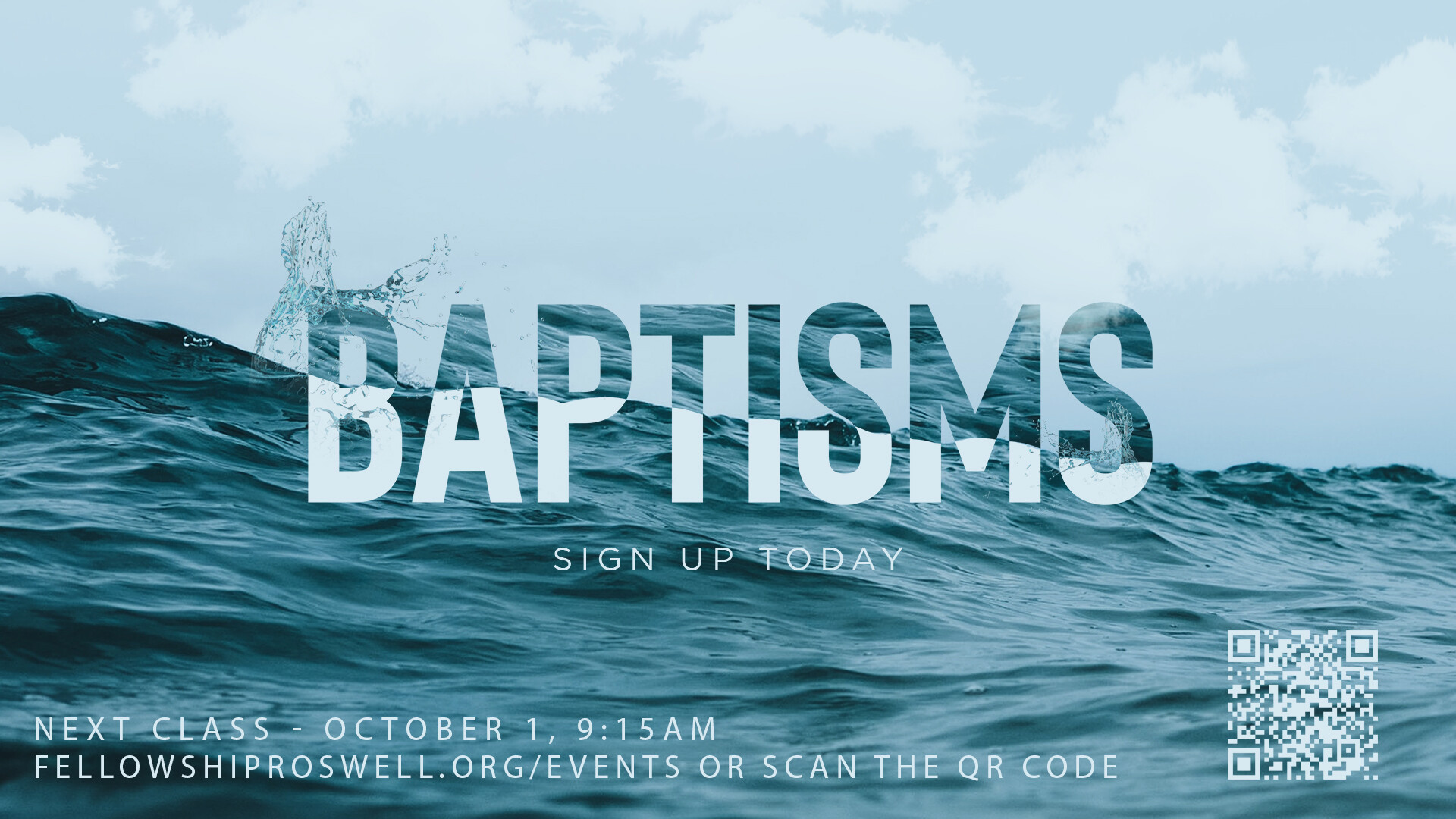 Have you been biblically baptized? Do you know someone who is ready to take that step? We encourage you to follow Jesus' example and show others your love for Him through this external symbol of the internal change in your life.
To be baptized, register for our Baptism Class, happening on Sunday, October 1. You'll learn the biblical basis for baptism and get answers to any questions you might have about the Baptism Service, happening on October 29.
If you would like to be baptized or get more information, please click the link below or contact sandie.kimbrel@fellowshiproswell.org.