Roswell Day of Hope
All Church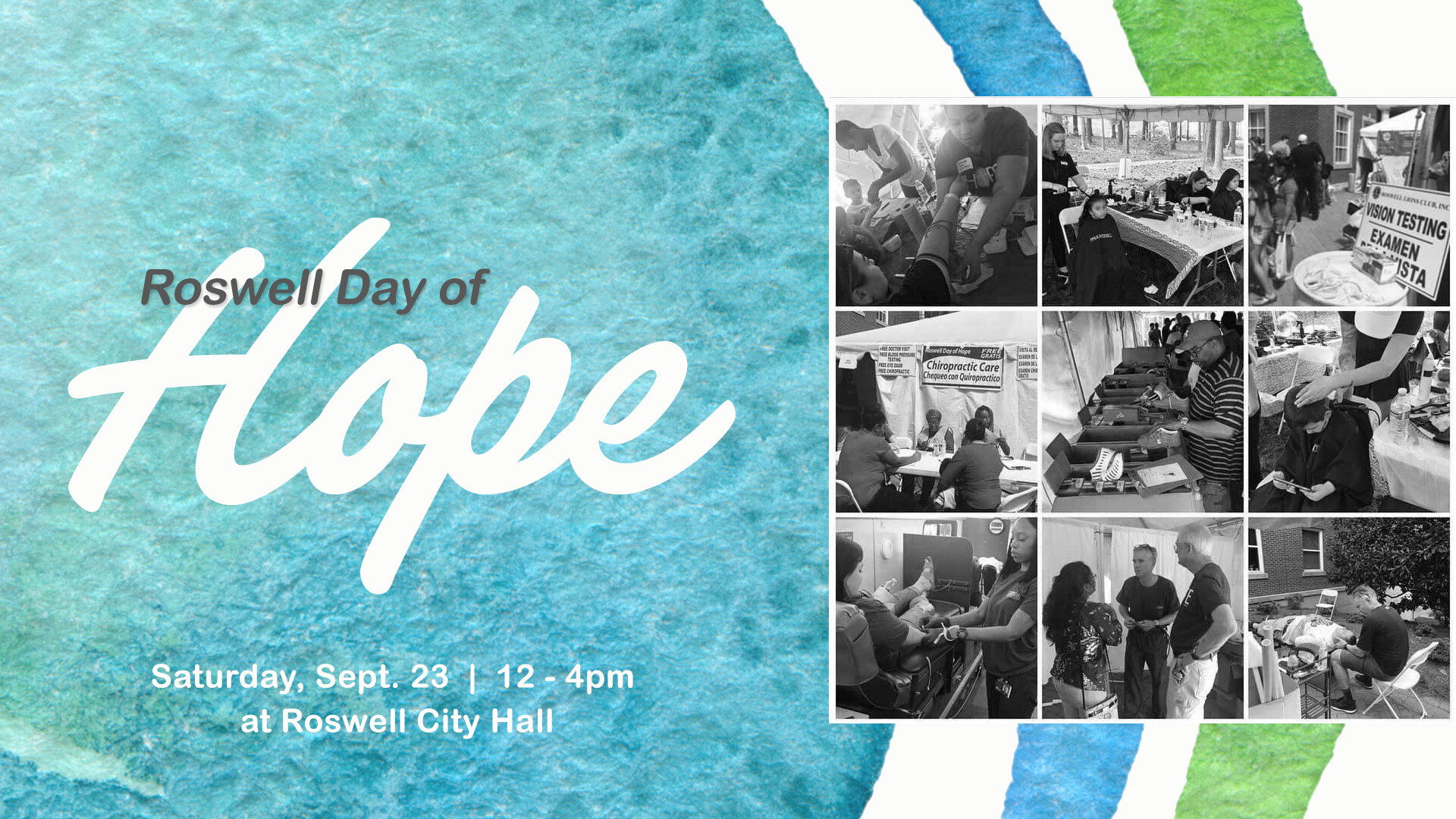 Roswell Day of Hope is quickly approaching Saturday, September 23 from 12-4pm.
Whether you want to help serve our community by distributing shoes, free haircuts, and Bibles, or just come and enjoy the coffee and art stroll, there is something for everyone at this event!
If you'd like to register to serve at Roswell Day of Hope, you can do that at www.roswelldayofhope.com.