Mission Partner Update - The Pridemores - September 2023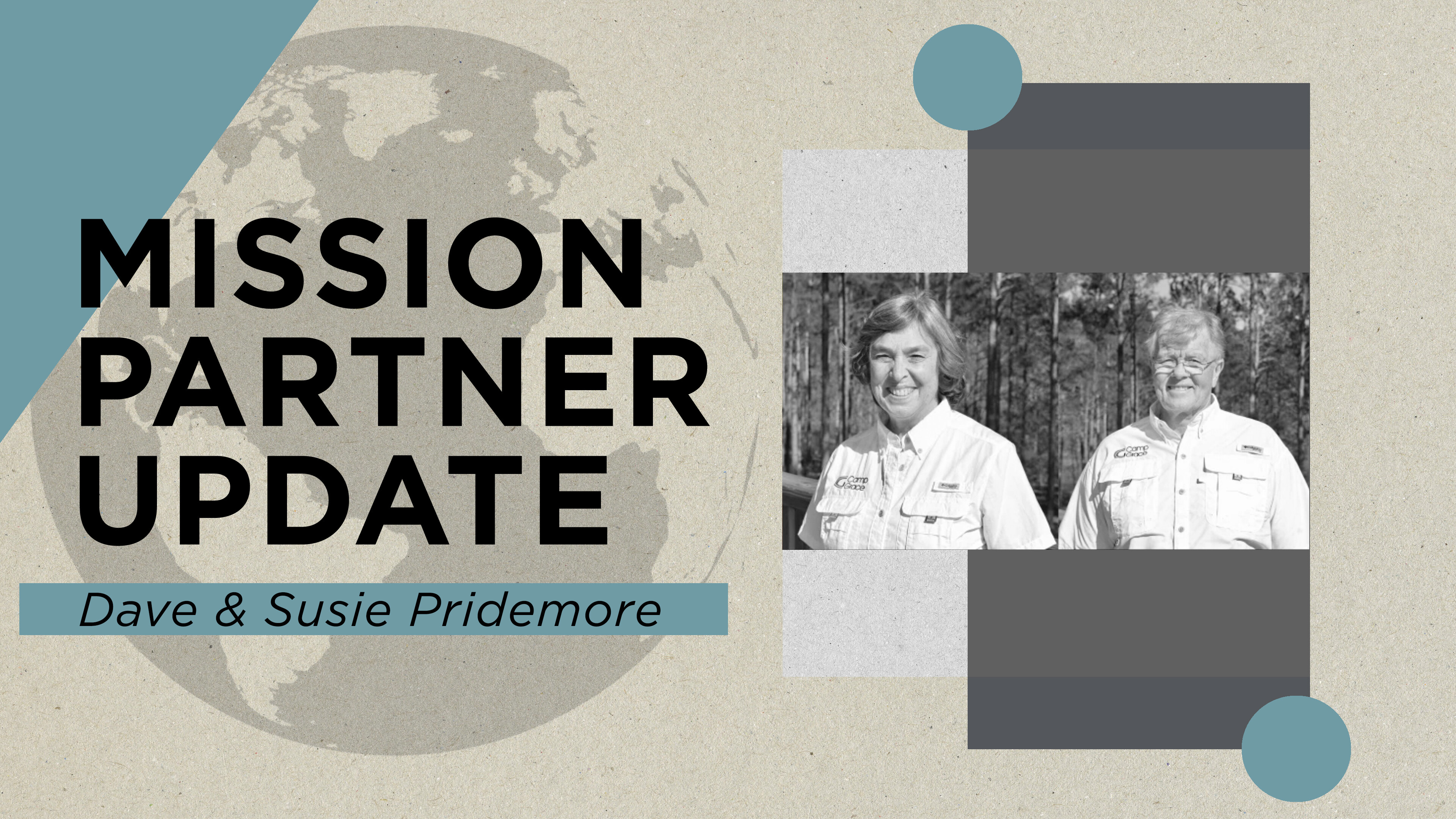 Camp is over now and we can say that we believe that this was one of the most successful summers we have ever had. We had almost 500 decisions for Christ Every week it seemed like about 75% of the campers stood up to follow Jesus. The weather was great the first half of the
summer. The last couple of weeks it got much hotter and we had a few days of rain but we still were able to get all of the fun activities in by the end of the week.
We had 3 weeks of teen camp this year. During teen week we always have a picnic one night and fireworks. This year the fireworks were awesome. A group from Lizella comes every year with their corn on the cob for our picnic. It is so good. We are dreaming about it for next year already!

Our only regret for this summer is that we had a couple of weeks without a mission team to help. This causes us to have to cover lots more ground than normal. Perhaps you could think about bringing a mission team next summer to help. That makes it more fun for everyone. You will be blessed if you come. It is work, but you get to see these campers having the time of their lives.
Our biggest prayer request right now is for our finances. We are unlike other camps that are for profit. They make their money aH summer. We spend all of our money in the summer because our kids can't pay to come to camp. It is only because of people like you that keep us going. Please pray that God would speak to the hearts of many people to give to Camp Grace so this ministry can continue to share the love of Christ with these underserved kids. It is so worth it. It truly makes a positive difference in their lives.

Our family is doing well. All of the grandkids are back to school except Emma. She doesn't start pre-K until after Labor Day. Kyle graduated from Samford in April and he has started a new chapter of his life. He lives in Birmingham and is working for a construction company. He started in June. He is seeing the world through different eyes now. He is doing great. He is quite a witness for the Lord where he is. We think of you often. We feel your prayers every day. We pray for you too. We pray that God will watch over and bless you and your family this coming month.
We love and appreciate you so much. In His love and grace,
Dave and Susie Pridemore