Mission Partner Update - Paul & Amy Mayer, November 2023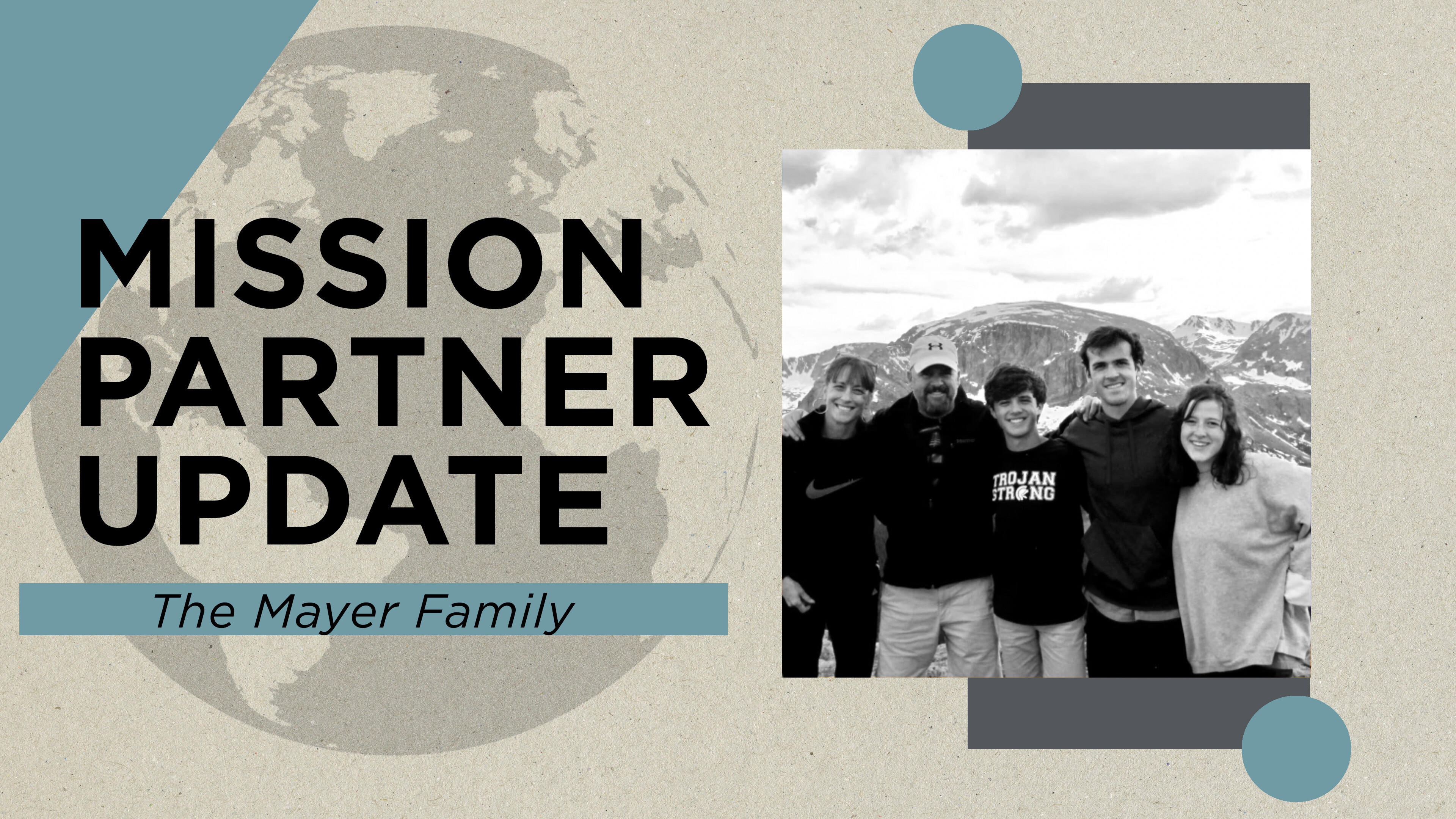 Dayanna was in Amy's Bible study group all four years at KSU. When they met, Dayanna was a freshman with insecurities regarding her relationship with God and gaps in her understanding of the Bible's relevance in her life. Through the years, Amy had the joy of watching her grow into a graduate who's thriving in her walk with God, passionate to share her faith, and equipped to know how to do it! After earning her degree in education, Dayanna taught in a public high school for a year. This past spring, she knew God wanted to send her to new places.
She reached out to Amy asking her if she could provide a reference for her to join a ministry that provides teachers for a high school in South Korea. It's a Christian high school, but most students aren't believers. Their parents send them there for quality education in English.
Dayanna is now teaching in South Korea and is thrilled to be able to share her faith openly in the classroom with American and international students. She recently shared, ''Amy, I don't think I'd be here if it weren't for Cru and all I learned about growing in my faith and sharing my faith ... in fact, when this ministry was hiring me, they said the explanation of the gospel that I wrote in my application sounded like I was a seminary student!"
Our goal with Cru is to win students to Christ, build them in their faith, and send them into their communities and vocations equipped to win, build, and send others as well. What a blessing to see Dayanna doing that in the place the Lord has called her.
---
Thanks for praying for Cru's Fall Getaway! It was a great weekend and was especially fun to see newer students get connected with others and feel like they are part of a community that will help them grow in their faith while in college and beyond.
---
Paul recently returned from Indochina where he visited Cru staff and student leaders to set up missions partnerships with the US. We will join them in their Win, Build, and Send goals. One of these locations is a "closed country" where believers experience hardships for their faith in Jesus. He also visited the Genocide Museum in Cambodia, where he learned more about their tragic history under the Khmer Rouge.
Serving Him with you,
Paul & Amy