Mission Partner Update - Claude Atcho - September 2023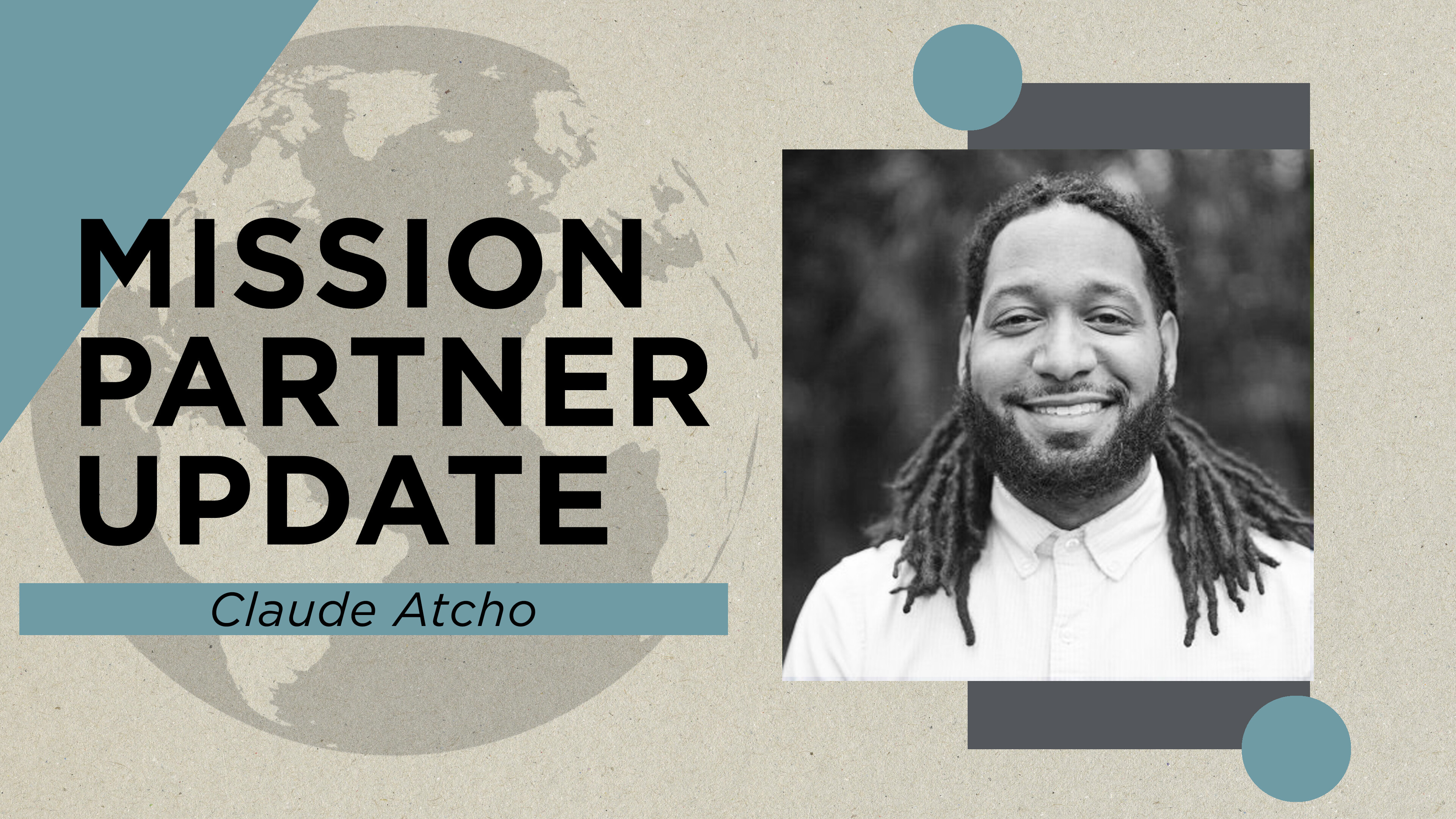 Hi friends,

It feels good to outgrow a space!

That's what is happening with our church plant right now. Resurrection has grown steadily, so we moved half a mile down the road to Venable Elementary 5 weeks ago.

During the spring, we were packed in tight and doing kid's chapel in a hallway at our old venue. Now, we have space to grow (see photos below) as we invite people to know and follow Christ togehter.

This time last year, our launch team of 30 or so folks were meeting in our house. Now, we're worshipping weekly with 80+ folks engaged in the life of our church plant.

It's been a joyful whirlwind!

Our New Space

Take in this lovely backdrop (technically called a dossal) that one of the women in our church designed for "beautifying" the school auditorium. This is custom fabric, our custom cross, linens, with pipe drape to help us worship God in the splendor of holiness.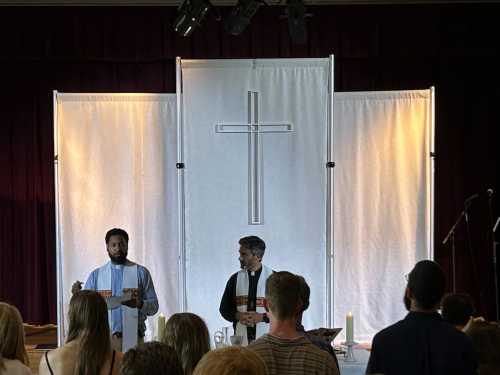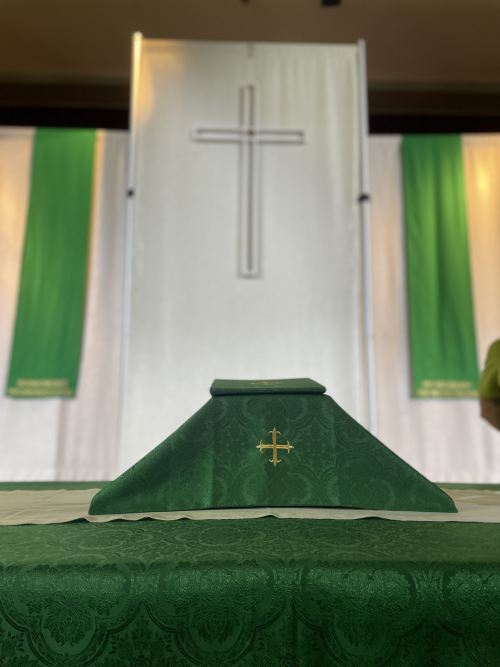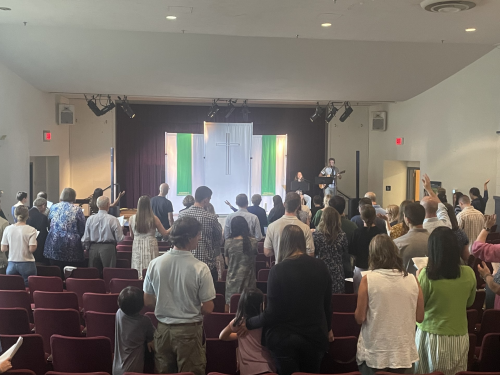 We believe beauty is one apologetic for the gospel--beautiful lives marked by generosity, justice, and holiness help skeptics see the plausibility of the gospel. We hope simple beauty in worship can have a similar effect.

Prayer Requests -- Isolated Immigrants and Successful Seekers
Please continue to pray for Resurrection to be used by God to reach non-Christians.

Lately I've been reading Scripture with a non-Christian friend. He is wildly successful in worldly terms yet deeply unfulfilled and searching for more in life. After discussing the end of Mark 16 and the resurrection, he was a bit shell-shocked by the claims of the gospel. He left eager to meet again and discuss Scripture more.

God is also connecting us to a few people who are isolated and in need of community. We recently befriended a Nigerian family with no local community despite living in the area for three years. Between long work hours and unfriendly neighbors, they have struggled to connect to anyone. Their comments about American culture and our lack of neighborly care broke my heart. And yet, they are making their way to our church.

As always, I ask your prayers for myself, Kelsey, and our family. Ask God to protect and strengthen us. I give Him thanks for all of you and your partnership in the Gospel.

Blessings,
Claude