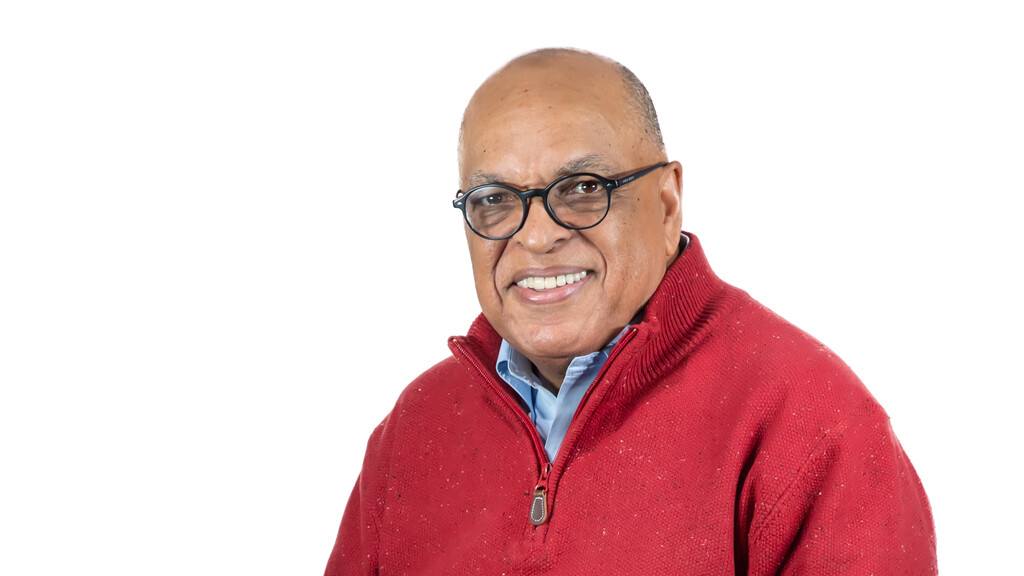 Crawford Loritts
Senior Pastor
Office: 770.641.5655
Background:
1964
Pastor Loritts committed his life to Christ during a Sunday morning service at the Community Church of God in Plainfield, NJ.
1966
At the age of sixteen, Pastor Loritts acknowledged his calling to preach the gospel.

1968-1972
Pastor Loritts attended Philadelphia Biblical University (PBU), graduating with a Bachelor of Science degree in Bible with an emphasis on pastoral studies.
Ministry:
March 1972
Pastor Loritts was ordained to the gospel ministry by the Christ Baptist Church in Philadelphia, PA.

1972-1976
Pastor Loritts served as a national evangelist with the American Missionary Fellowship (AMF). During these years he traveled throughout the US and the Caribbean, preaching in churches and evangelistic outreaches.

1976-1978
Pastor Loritts served as an evangelist and church planter with the Urban Evangelistic Mission. Co-founded Oak Cliff Bible Fellowship in Dallas, TX. Founded Canton Bible Church in Canton, Mississippi. Continued to preach at churches and outreaches.

1978-2005
In 1978 Pastor Loritts and his wife Karen joined the staff of Campus Crusade for Christ (CCC) serving as a traveling speaker, ministering to both college students and the lay community. Crawford served as Associate Director, CCC-USA. In this capacity, he gave input to the overall direction of CCC in the US, mentored younger leaders, and served as a representative of the organization through his speaking and writing ministry.
2005-Present
Pastor Loritts currently serves as Senior Pastor of Fellowship Bible Church in Roswell, GA.
Family:
Pastor Loritts and Karen were married in May 1971. Karen speaks at marriage and family conferences with Crawford and she is a popular speaker at women's conferences and retreats. They have four adult children: Bryan, Heather, Bryndan, and Holly. They have eleven grandchildren.
Speaking:
Pastor Loritts' speaking engagements have included evangelistic outreaches, conferences, conventions, churches, colleges, and seminaries. He is a frequent speaker for professional sports teams, including three Super Bowls and the NCAA Final Four Chapel. He has spoken to gatherings of senior military officers at the Pentagon. He is a featured speaker at Promise Keepers men's conferences. He and his wife, Karen, are featured speakers at Family Life's marriage and parenting conferences. He is a visiting professor at Trinity Evangelical Divinity School. Pastor Loritts is also the host of "Living A Legacy", a daily radio program heard on 330 outlets by approximately 500,000 per week. livingalegacy.org
Writing:
Pastor Loritts has written numerous articles and books, including: Unshaken, Leadership as an Identity, A Passionate Commitment, Never Walk Away, Make It Home Before Dark, Lessons From A Life Coach, Developing Character In Your Child (co-authored with his wife, Karen) and For A Time We Cannot See. His latest book (co-authored with his wife, Karen) is Your Marriage Today…And Tomorrow. Books are available on Amazon.com.
Board Member:
Campus Crusade for Christ, Family Life, and Chick-fil-A Inc.
Education:
Pastor Loritts holds a Bachelor of Science degree from Philadelphia Biblical University, a Doctor of Divinity from Biola University, a Doctor of Sacred Theology from Philadelphia Biblical University, a Doctor of Divinity from Moody Theological Seminary and a Doctor of Letters from Trinity Evangelical Divinity School.