Mission Partner Update - The Wood Family - April 2023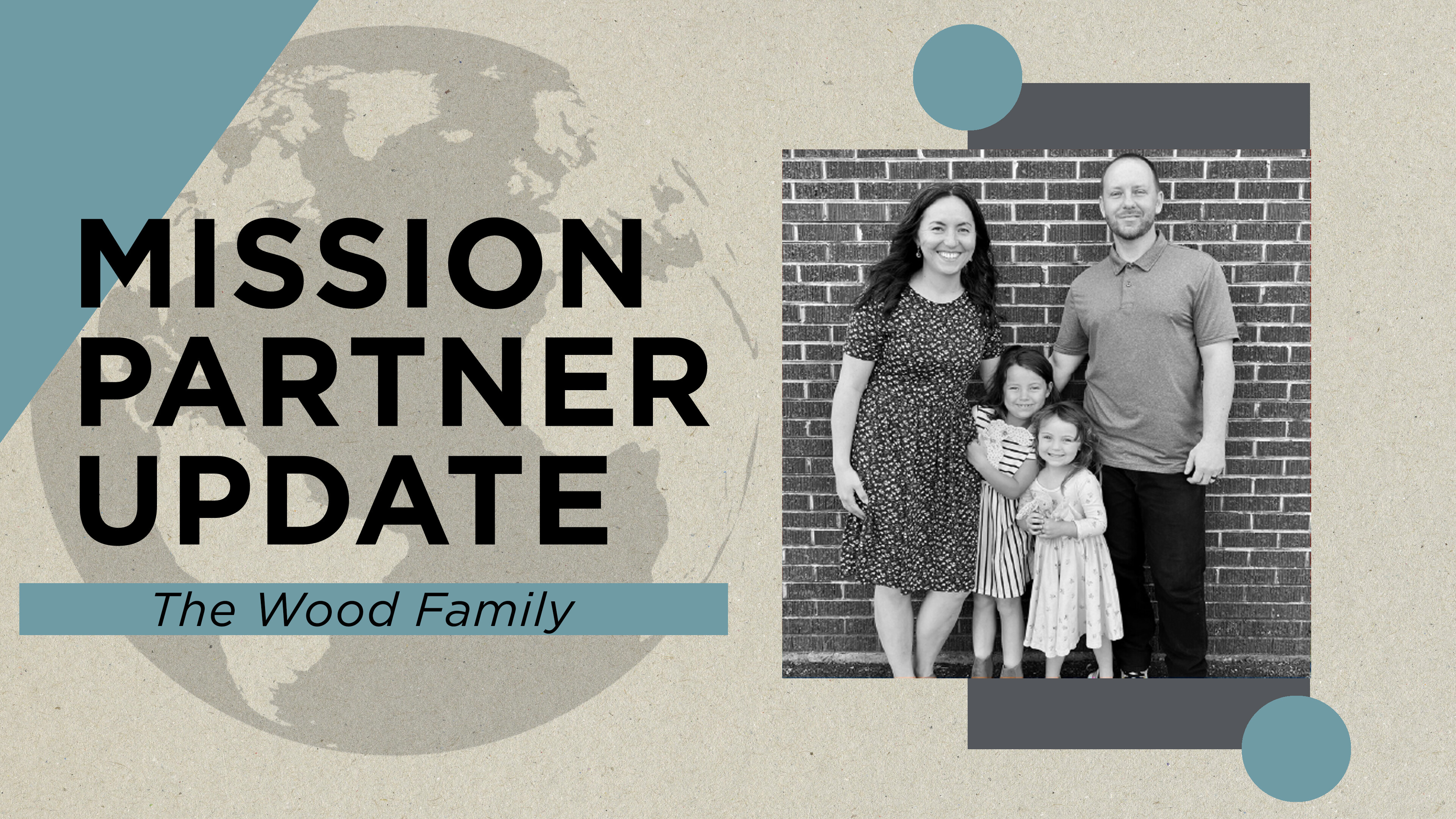 Nomads No More
This year has been one of finding stability and rhythm. After 7 months of living a nomadic lifestyle in an RV on my family's land, we have finally settled into a home! The Lord has been gracious in giving us a place of rest, and we even have a yard for the girls to play in and for Christina to do some gardening (and for me to mow!). As the weather has become nicer, we've been able to be out in our neighborhood more and beginning to meet more neighbors. Yesterday, we went on a short bike ride and met a family who are also believers. They have six-year-old twin boys, so the girls were eager to get to know them. As we chatted, they invited us to a get-together at their house with some of their friends. The wife ended up asking if I'd be willing to lead a devotional of sorts during their gathering this coming weekend. We are praying for more connections for our family, but also more opportunities to share Jesus and encourage his followers to stay true to his mission to make disciples.

Our family was able to camp for a couple days with another family this past weekend. I've been getting to know the husband and having conversations about Jesus with him, as I know he is not yet a follower of Christ. Although it was a great trip, I also felt a burden on Easter morning, knowing my friend has not yet experienced the hope of the resurrection. Pray for our friends to come to know and be changed by the love and mercy of the resurrected King!

CRU MINISTRY
As I've said before, our hope and desire in KY is to see a movement of multiplying disciples, new communities of faith who are learning together to listen to Jesus and obey him and share it with others. We are praying to see where the Lord might already be at work and how we can join him in that. The Lord has opened a door within Cru for me to pour into that vision of seeing multiplying disciples and churches within our region. My role within Cru will be shifting specifically towards engaging the lost, developing missional leaders, and multiplying faith communities within our city and the surrounding area. We envision and picture transformative, multiplying churches in every network of relationships in this region that communicate and demonstrate the gospel to every person so that every man, woman, and child would know the gospel and experience the love of Jesus Christ. As we focus our labors in this direction, none of this is possible without your continued support and prayers! I'll be reaching out with more specific ways to pray to the Lord on behalf of the plentiful harvest!
Ways to Pray
One specific way to pray over the next few months for us is for our financial support. We have lost over $1,500 in monthly support since the beginning of 2022, so we have a significant gap in our support. With that being the case, I must step back for the next several months to specifically focus on support raising. Once my support is at a healthy level, I'll be able to return to full-time focus on our ministry. Please pray that God would provide for us financially. Pray for new financial partners and for God's generous provision for all our needs.