Mission Partner Update - The Mayers, May 2023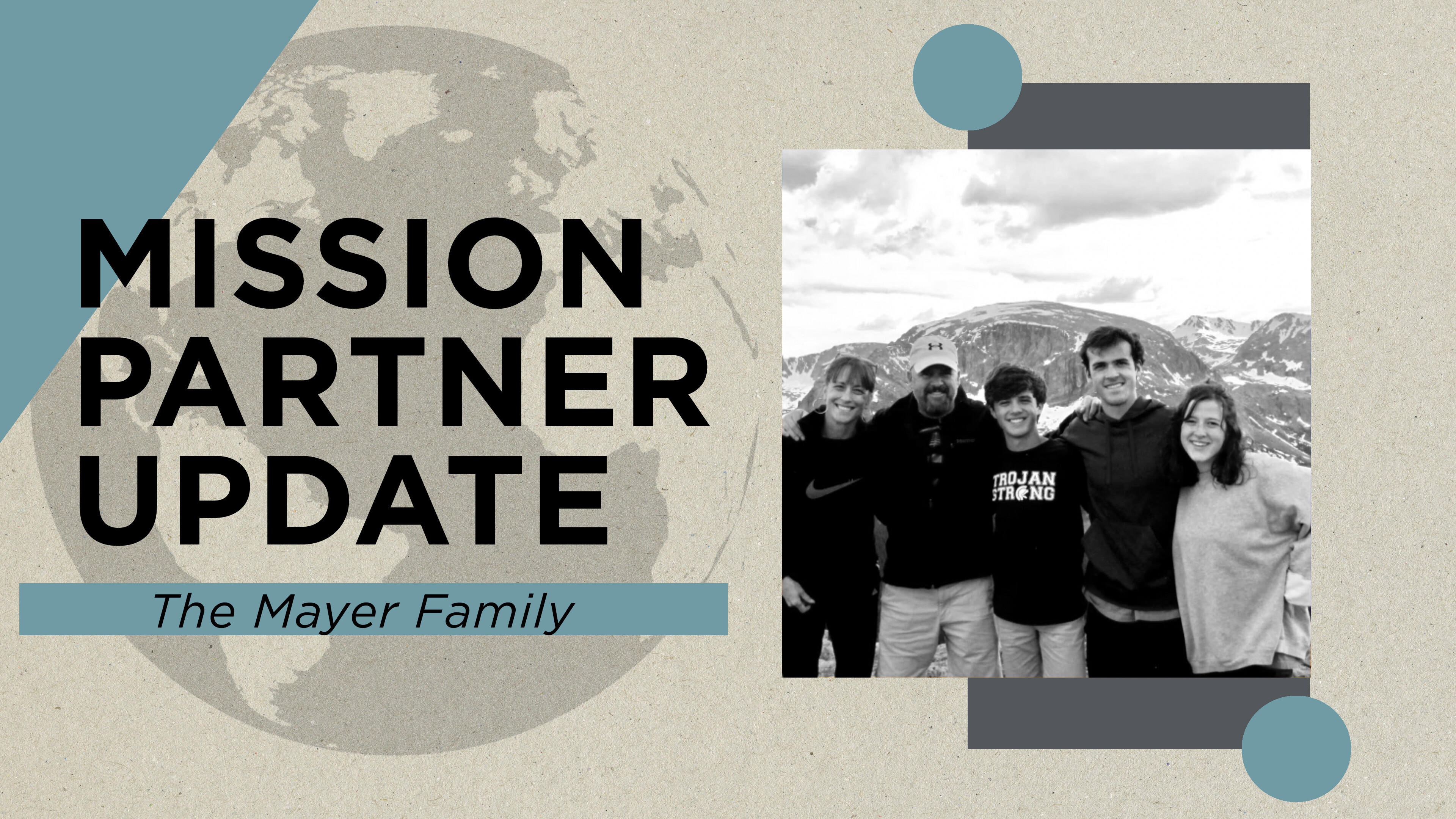 While we're excited about what the Lord has in store for us this summer, we wanted to thank Him for what He's done this spring.
At our last KSU weekly meeting, we honored 15 of the graduating seniors. During this time, we asked everyone who had been spiritually impacted by any of them to stand up. Over 100 students rose to their feet! What a legacy! Please pray that these graduates continue to have that impact as they go to new communities and workplaces!
We've seen 11 new small group Bible studies launched, 22 students individually discipling
other students, several students involved with Cru have given their lives to Jesus, Christian professors participated in outreach events that led to them having over 80 individual spiritual conversations with students, and last week we prayed over 16 students who are going on Cru mission trips this summer! Praise the Lord!
Did you know that nearly 75% of all the world's unreached people - a whopping 3.6 billion
people - live in just 12 countries? These are the places where less than 2% of the population know Jesus, and it's often difficult to learn about Him or worship Him.
In Thailand, which is one of these 12 countries, that number of believers drops to less than 1%. While Buddhism (mixed with folk animism and the occult) is the predominant religion for most of the country, there are also a surpris ing number of Muslims that live in southern Thailand near the Malaysian border.
From June 18- July 7, we'll be joining a team of 16 Cru missionaries in reaching students in southern Thailand. We'll be going on campuses and initiating conversations with young women and men, engaging in spiritual discussions, and sharing the gospel. Please join us in praying for open doors, blessing, and much fruit!
Serving Him with you,
Paul & Amy Mayer