Mission Partner Update - Aaron & Alexis Gurkin, November 2023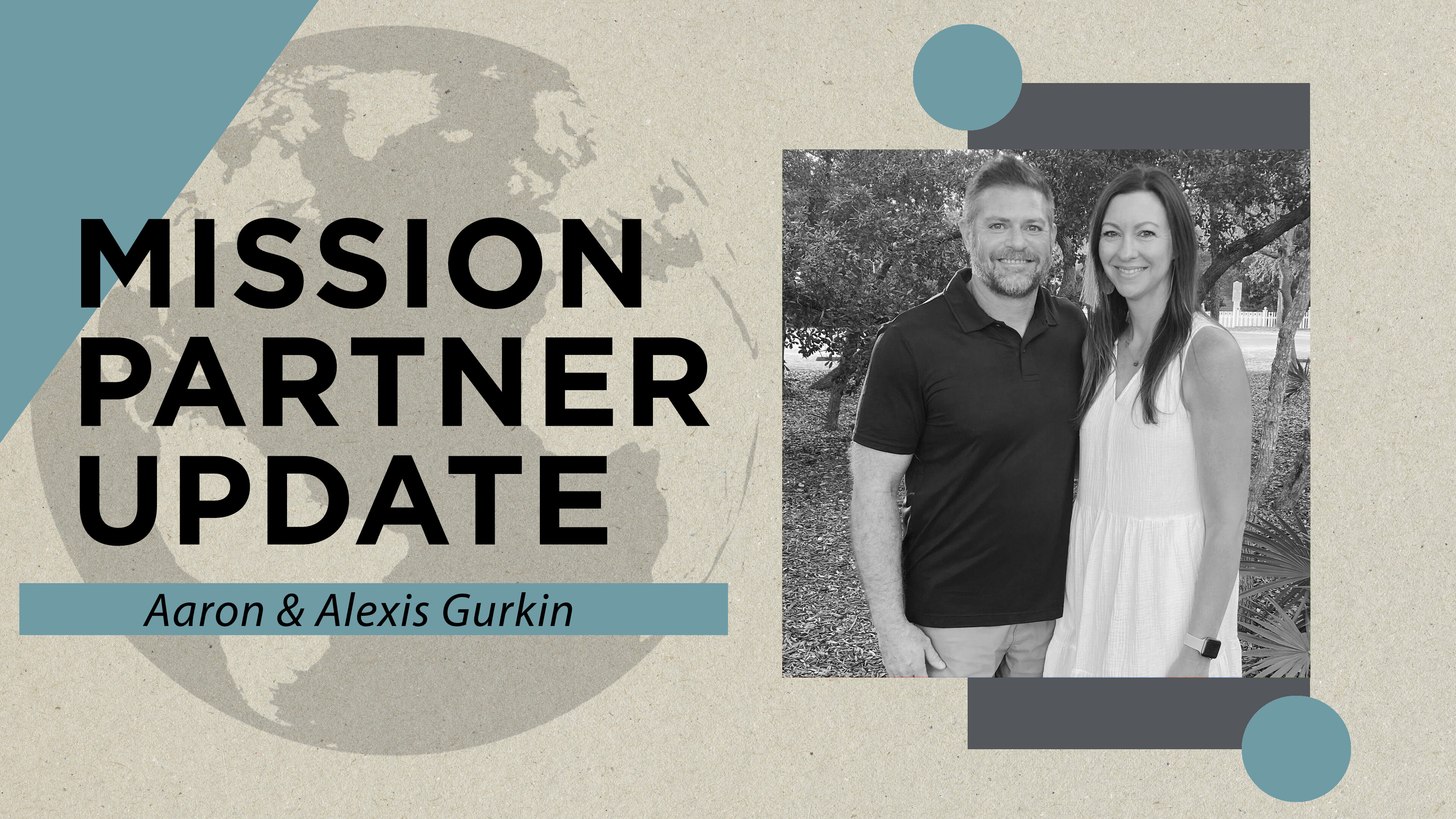 Hi!
We are Aaron and Alexis Gurkin and we serve with the Campus Ministry of Cru. For over 20 years, we have served on college campuses, and in coaching and training roles, in both the Atlanta area and around the world. In our current roles, we help recruit, train, and send missionaries to international universities in South Asia, South America, and Europe, and to local campuses in the Southeast.
Helping to cultivate healthy teams and missionaries who thrive in their spiritual lives and ministries has been our primary focus and the passion of our work, especially when reflecting on our many years of service on the field. This kind of ongoing care for missionaries serving full-time on the field is compelling to us because we know firsthand the cost that must be counted to persevere in full-time ministry. Like many service or "people-oriented" jobs where the work is never done, missionaries are prone to burnout and spiritual implications can create pressure to be endlessly available.
For international missionaries, loneliness, cultural stress, separation from family, interpersonal conflicts, and managing basic life demands can all impact ongoing personal, spiritual, and vocational health. Of course, God supplies all of our needs according to His riches in glory in Christ Jesus and we have all help and strength in the Holy Spirit, but the truth is all missionaries are just broken people trusting God every day like everyone else.
Ensuring the health of missionaries serving on the field means that they are able to continue in their call for the long term. Coaching to provide direction and vision gives a sense of purpose and cultivates healthy teams, and mentoring allows missionaries to establish and maintain healthy boundaries and emotional well-being. Providing logistical support in things like insurance benefits, administrative assistance, crisis care, and furlough planning facilitates ongoing mission work. When God called us to our current roles, He cast vision for us in how we could multiply our own lives and missional efforts.
Rather than be two individuals on the field, we could help to raise up, train, and care for dozens and dozens of others. We love this work and feel incredibly privileged to care for and serve alongside so many faithful men and women. And, we are so grateful to YOU, for all the ways you support and encourage us as we follow God in our call!
1 Comments