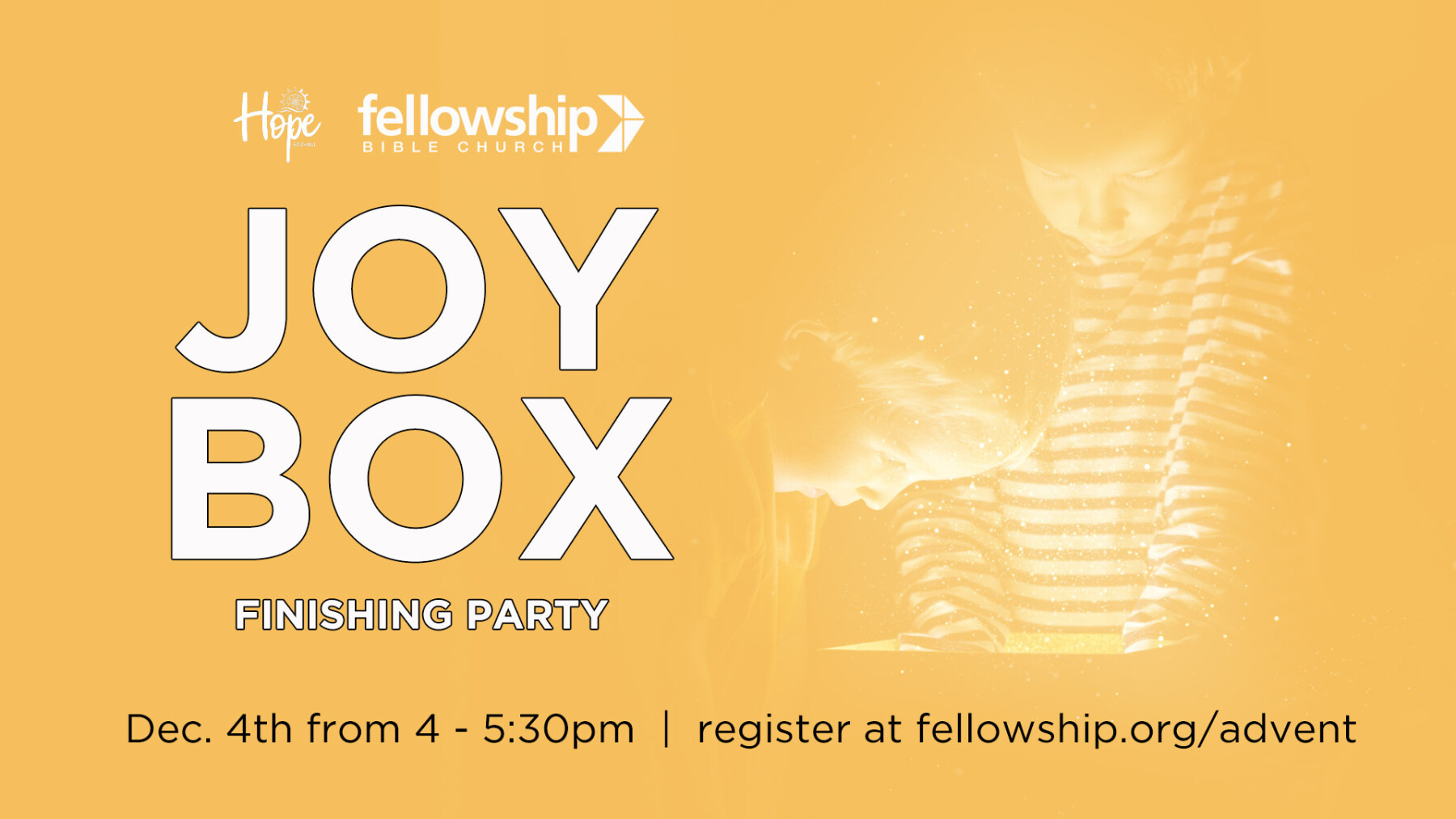 Sunday, December 04, 2022
,
4:00 PM - 5:30 PM
Thank you to all who signed up and filled a Joy Box! We are so excited that we were able to fill all 360 Joy Boxes for children in the Roswell area. Please return the filled boxes to Fellowship by Wednesday, November 30th.
Join us for the finishing party on Sunday, December 4th from 4-5:30 here at the church. During that time we will create and add notes to the children, add small New Testaments, and toothbrushes to the boxes. We will finish the box with a label so it is ready to be delivered. Most importantly, we will have time to pray over the boxes and the children and families who will be receiving them.
All ages are welcome at the Finishing Party. As well, you are welcome to come and help whether you filled a box or not. Grab your friends, your Sunday Community, your home group and family and join us.
Registration is required, and you can do that by clicking the button below!