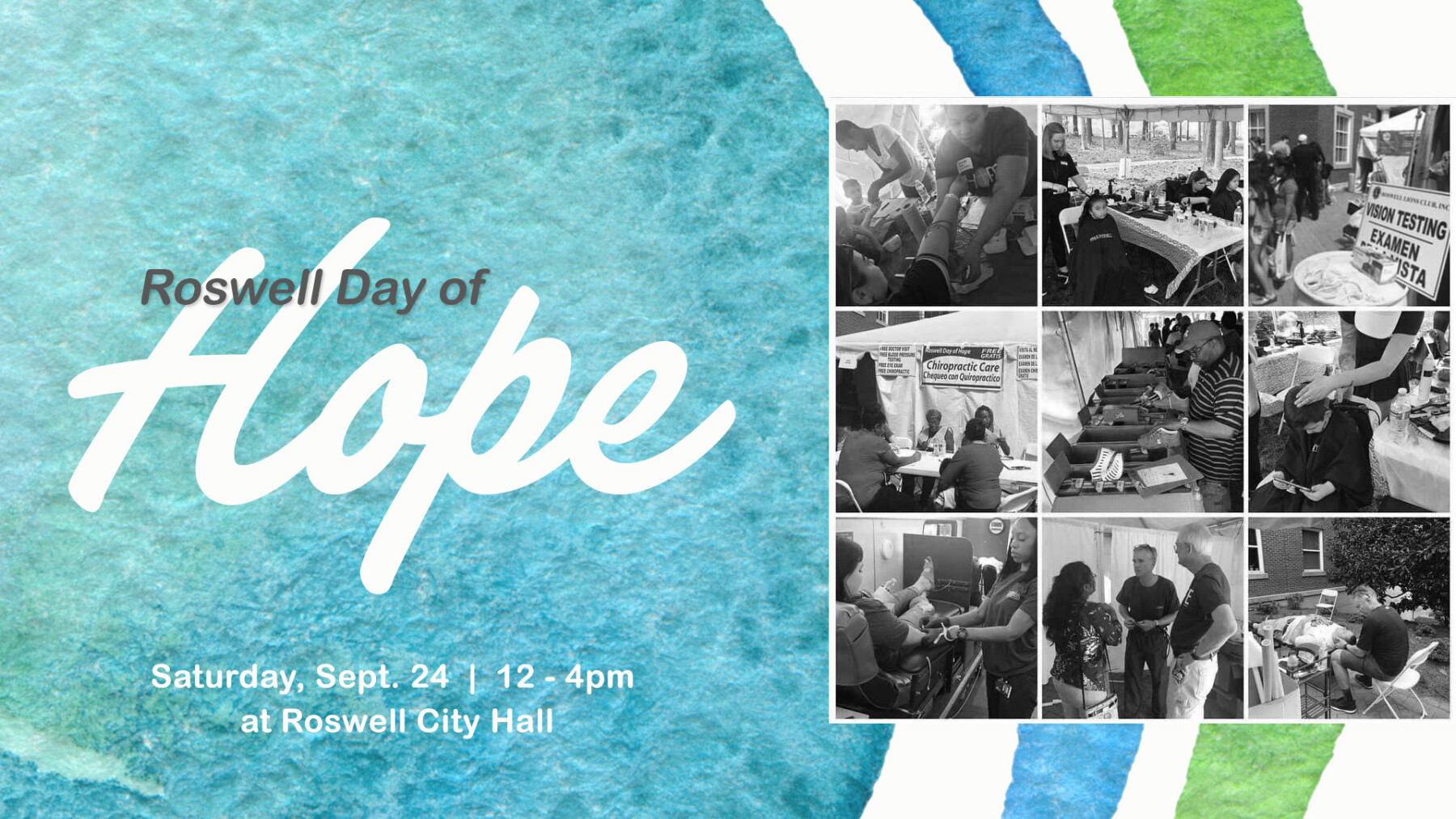 Saturday, September 24, 2022
,
12:00 PM - 4:00 PM
If you were in service last Sunday, you heard Pastor Jason share the need for individual donations of $100 to go to local students in need of food and clothing as part of Roswell Day of Hope (RDOH). We were very encouraged by the response and wanted to give others the chance to donate as well! If you'd like to give a $100 gift card, you can drop them in the offering boxes this Sunday before or after each service. Read on for more info on RDOH, happening Saturday, Sept. 24th at Roswell City Hall from 12pm - 4pm.
Bring your family and friends to enjoy a day that will have something for everyone! If you are in need of shoes, medical or dental assistance or you'd like a new haircut, you'll find it at the event. If you don't need that assistance and just want to enjoy the outdoors, you'll be able to sample local coffee flavors while strolling through the Art section. Local artists and students will have their artwork on display, and you can join in on the silent auction (All proceeds benefit Hope Roswell)! There will also be 'live' music, food trucks and games for the family!
Most importantly, you can learn helpful tips on recognizing signs and symptoms of mental health issues as well as human trafficking and gang activity — and be able to walk away with helpful resources. We'd love for Fellowship to be represented well at RDOH this year! And if you'd like to go a step further and volunteer to help out, you can do so by clicking the button below!