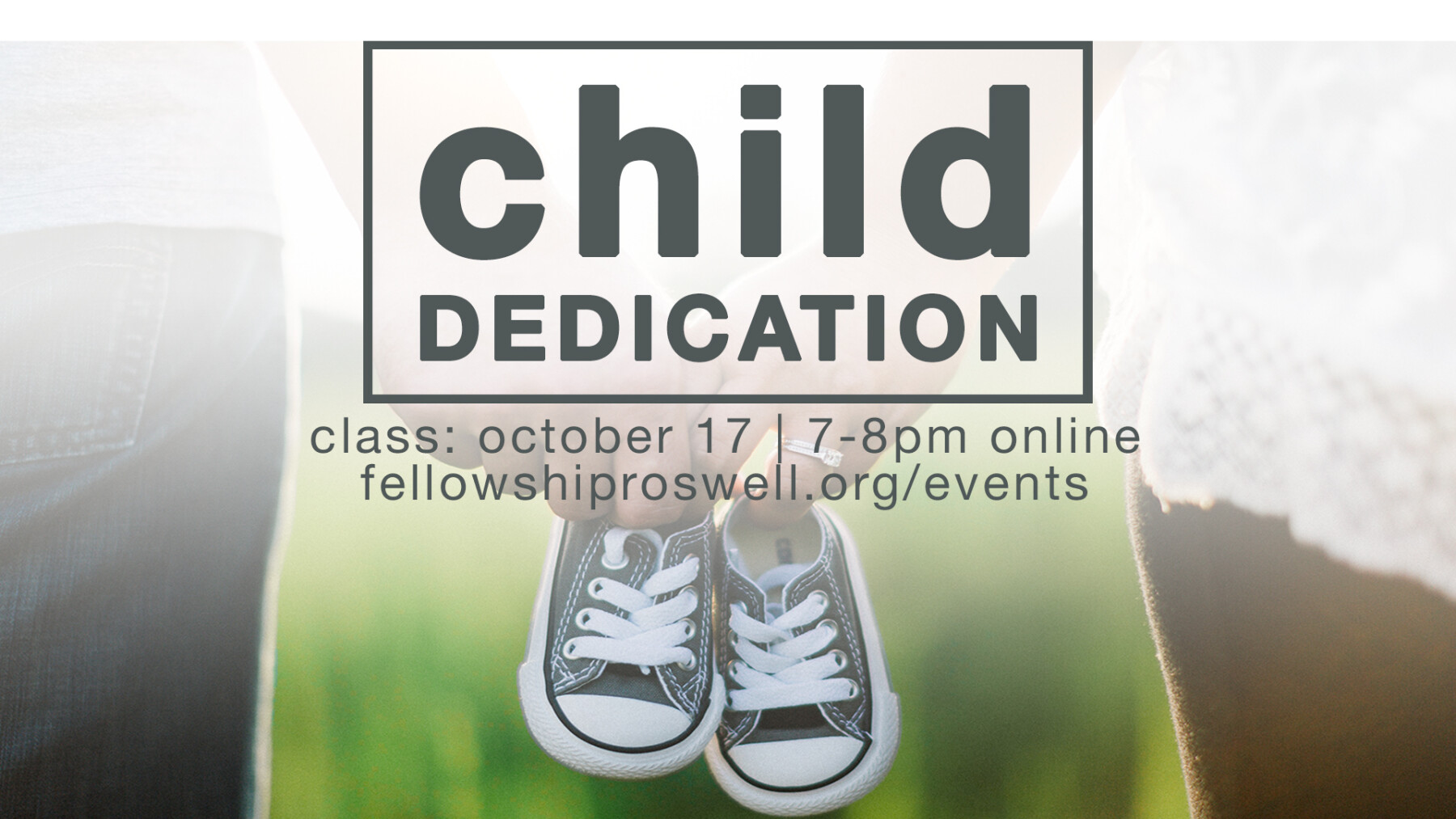 Sunday, May 16, 2021
,
7:00 PM - 8:00 PM
Children are a gift of the Lord! As believers, we dedicate our children to God as a sign of our commitment to training them in the ways of the Lord.
In a Child Dedication Service, you are affirming that God has given your children to you as a gift. You are also asking our Fellowship Family to partner with you in the discipling of your child. A public, formal commitment adds significance to the act.
Plan to attend a required, virtual one-hour Parent Class where we will talk about the significance and theology of child dedication and practical ideas on how to engage your child spiritually as they grow and develop. Though church membership is encouraged, it is not required to participate. It is required, however, that you consider Fellowship your church home and you attend regularly.
The next Parent Class is Sunday, May 16, from 7-8pm (via Zoom). The Child Dedication service will be held on Sunday, June 13 at both the 9:15am and the 11am service. Each service is limited to 7 families.