Child Dedication Class
FellowshipKids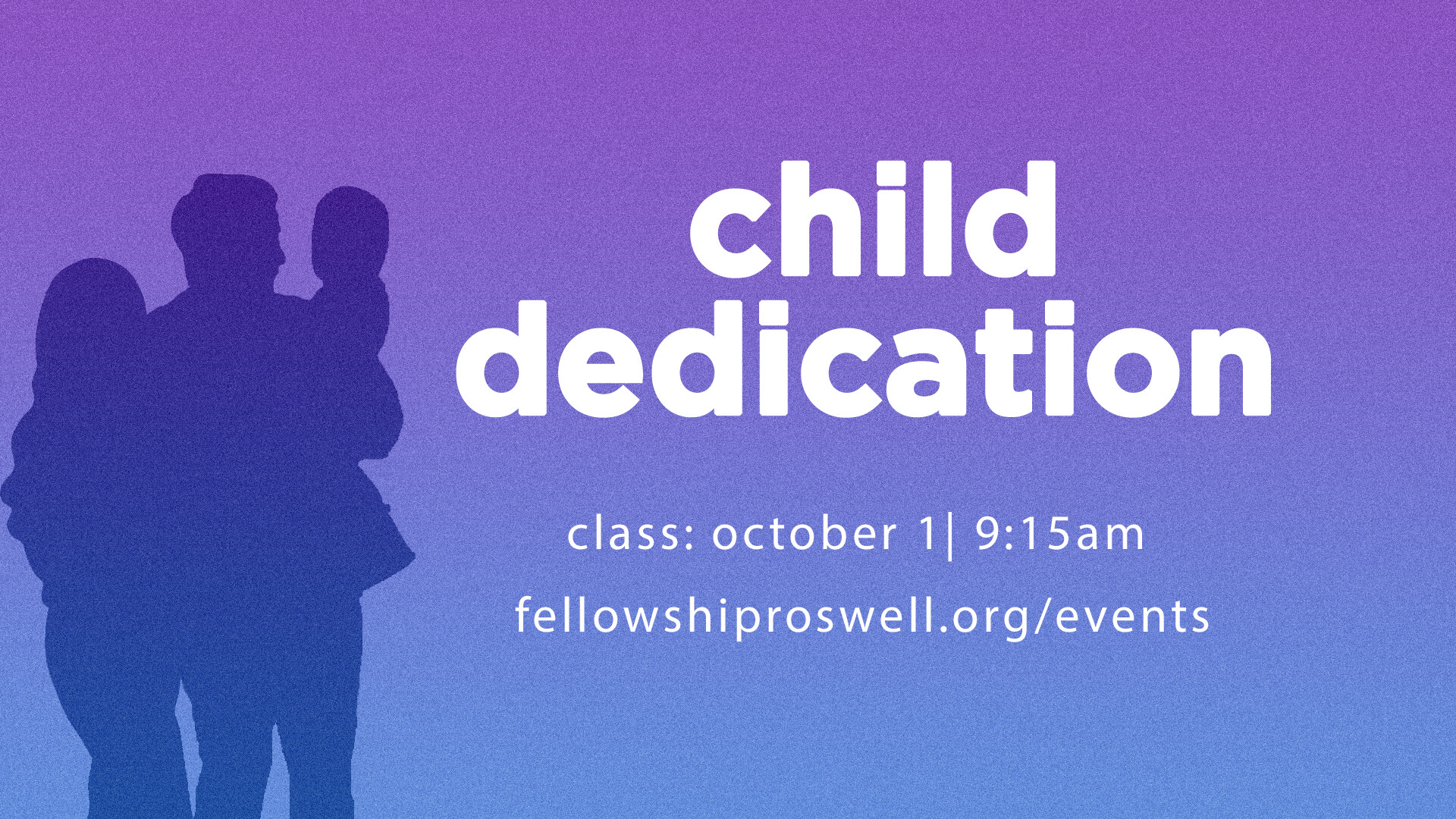 If you consider Fellowship your home church and would like to dedicate your child here, please plan to attend a required, one-hour parent class where we will talk about the significance and theology of child dedication and practical ideas on how to engage your child spiritually as they grow and develop.
The next parent class will be held on Sunday, October 1 at 9:15am and only a few spots remain! If you are interested in participating but this date doesn't work for your family, please email your interest to children@fellowshiproswell.org.
The Child Dedication service itself will be held on Sunday, October 22 at both the 9:15am and the 11am service. Click the button below to register.