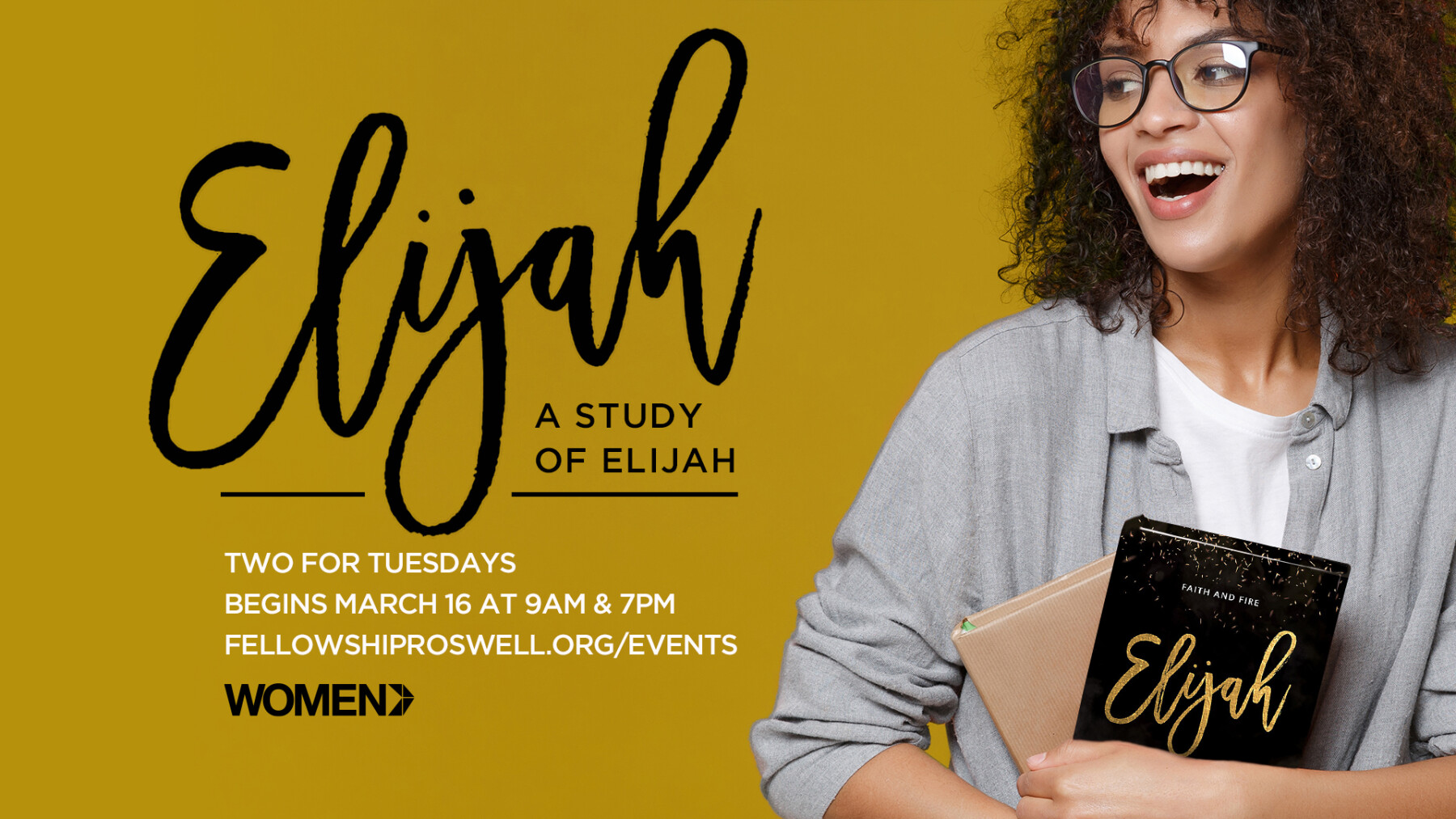 Tuesday, March 16, 2021
,
9:00 AM - 8:30 PM
Do you forget who God is and who He says He is?! Now is the time to rise up and live on the promises God has declared to us. He is the same yesterday, today, and forever and His hand is on YOU.
Our Women's Ministry Two For Tuesdays kicks off a new study about Elijah beginning March 16 at 9am and 7pm.
---
Here is the synopsis from Lifeway:
Blinded by the remarkable narratives of our biblical heroes, we can forget they each had a backstory—months and years of development, even difficulty, which fortified their spiritual muscle and prepared them for the tasks that made their lives unforgettable.
Every serious believer longs to summon up the kind of boldness and faith that can stand firm on Mount Carmel and pray down heaven into impossible situations. Yet few are willing to go through the process required to get them there. Strength of faith, character, and boldness can only be shaped in the hidden fires of silence, sameness, solitude, and adversity. Those who patiently wait on God in the darkness emerge with their holy loyalty cemented, their courage emblazoned, and their confident belief in Him set afire.
Join us for this 7-week series through the life and times of the prophet Elijah and to discover how the fire on Mount Carmel was forged in the valley of famine. And how the emboldened, fiery faith you desire is being fashioned by God in your life right now.
---
We hope you can join us as we grow in Christ-likeness and in community with one another!