FellowshipKIDS To-Go Summer Boxes
FellowshipKids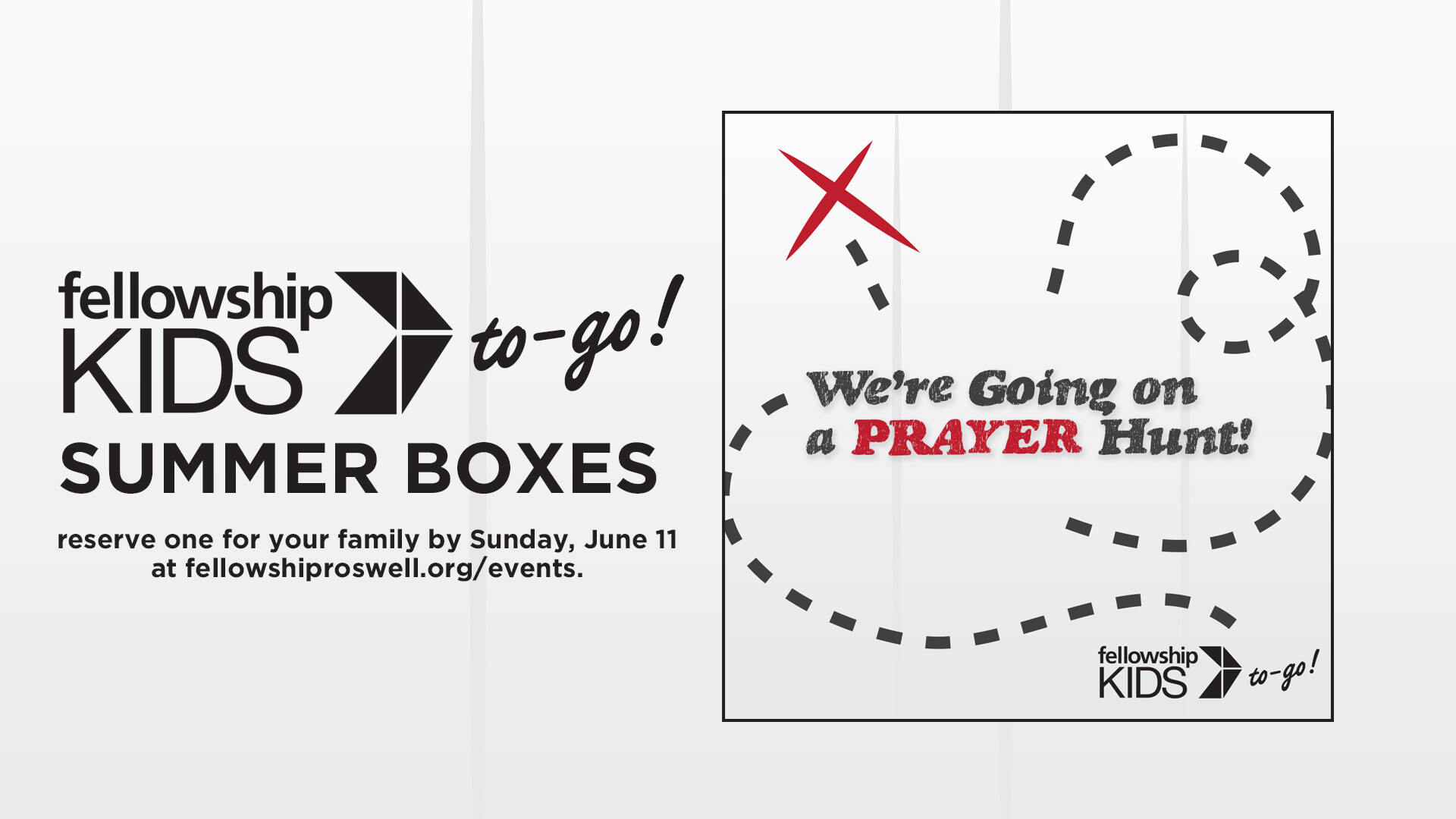 We are excited to announce that FellowshipKIDS TO GO Summer boxes are here.
In conjunction with our summer sermon series of "Prayer and Presence" in the main worship service, our theme for the Box is "We're going on a Prayer Hunt!" The box will include a devotional that helps your family not only learn about prayer but practice prayer in different and creative ways.
The devotional is simple with Bible passages to read, questions to ask together, and fun activities to help your family continue to experience and wonder about God. As well, there will be some items in the box just for fun for your family to enjoy.
Different than other seasonal boxes, these boxes are not confined by time so you can pick it up and do it any time that works for your family over the summer.
Reserve your box by Sunday, June 11th. Boxes will be ready for pick-up starting on Sunday, June 18th.