GriefShare - Loss of a Spouse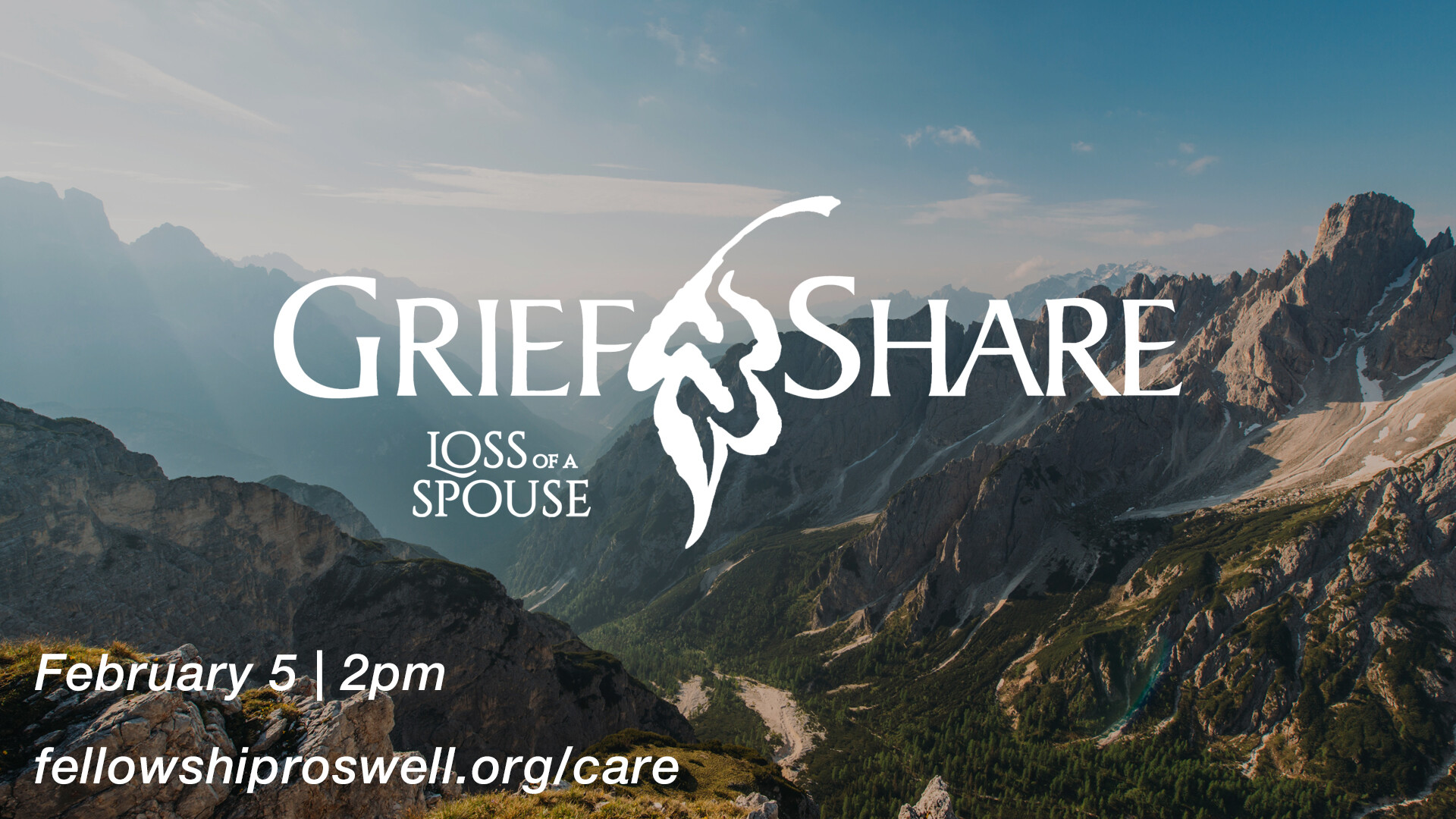 On February 5, Fellowship will be hosting Loss of a Spouse, a 2-hour seminar for people grieving a spouse's death. If you are grieving the death of a spouse or know someone who is, find help at this seminar. You'll hear:
Practical advice from others who've been there.
What to expect in your grief.
How to cope with life without your spouse.
Why it won't always hurt this much.
The seminar features video interviews with counselors, grief experts, and widowed men and women.