Fellowship Sister,
One of my favorite things about moving to Georgia is the beautiful display of God's creation. Seriously, it's gorgeous here! I love driving over hills and being surprised by the beauty on the other side. I hope that whether you're staying local or making it a summer of adventure; you're able to witness God's beauty wherever you go.
Recently, I've been reading through the Old Testament and I am reminded of God's faithfulness to His people. Story after story reminds me that God's faithfulness to and love of His people has nothing to do with them and has everything to do with Him. It's the same for us. There's nothing we can do to earn His love and there's nothing we can do to derail His love. As a daughter of the Most High King--His love is unfailing!

Last month, we kicked off our first Summer Nights event and it was a wonderful time together. I thoroughly enjoyed meeting new women and seeing them get connected with the Fellowship Family. There was just such a fun-energy and warmth that made the evening special for women to connect with each other. It gets me excited for our next Summer Nights event which is NEXT week already. Please continue to be in prayer that God will do only what He can do! (Scroll down to the bottom of the page for more information and to register).
At the event, we shared that Women's Ministry is partnering with North Fulton Community Charities from now until our next event on Thursday, July 8. You can participate by dropping off pantry items at the church in the Missions Café or bringing them with you on the 8th. To learn more about NFCC, click here.
High Need Items Include:
• Toiletries
• Canned Tuna, Canned Chicken
• Span, Sardines, etc.
• Jelly
• Canned Fruit
• Canned Veggies Except Corn and Green Beans

Sister, today I leave you with this reminder from Genesis 26:24 Fear Not, for I am with you. Walk boldly in love knowing that He is WITH YOU.
Blessings,
Karie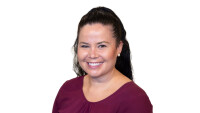 Karie Farley
Women's Minister