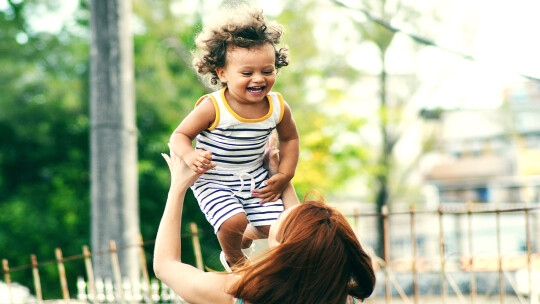 When do you start teaching my child about the Bible?
We believe from the very earliest age children can begin to learn about God and His love! From the first nursery class, we will talk and sing to your child about Jesus as we rock and feed him/her. As your child grows and learns, we plan age-appropriate, interactive ways to help them learn more and more about our awesome God!
I have a special needs child. Who should I contact with questions?
We are so thrilled to be able to minister to your family and your child. Our 2x2 Special Needs Ministry seeks to facilitate an inclusion environment where adult buddies are matched with a child and attend class together. As needed, the 2x2 sensory room is available for pull out scenarios and special considerations. Please contact our Special Needs Coordinator Jana Fowler so we can best serve your family!
Is there a place for me to nurse my baby?
The nursing mother's room is available during all services. It is next to the infant nursery. The service is on a live feed into the room so that you can continue your worship as you care for your baby. How will you find me if you need me during the service? You can request a pager at the time of drop off if you would like one. Just ask your child's teacher, and we will be happy to provide one. (Pagers are given on a first request basis!) If you do not have a pager and your presence is needed, we will flash your name on the screen during the service.
What kind of security check do the volunteers have to go through?
Adults who work with our children must have a background check.
How do I know if my child is too sick to come to FellowshipKids
In order to keep FellowshipKids a happy and healthy place for children, we ask that you keep your children home when they are ill or exhibit any of these symptoms within 24 hours of attendance. Any fever, rash, runny eyes, ear pain, vomiting or diarrhea, unusual fatigue or irritability, coughing, sneezing, runny nose with color.
We would love to answer any other questions you may have. Please feel free to contact us!